When it comes to home design, the kitchen and bathroom are two of the most important spaces. Not only do they serve a practical purpose, but they also play a significant role in the overall aesthetic of your home. Cabinetry is a key component of both these spaces, providing storage and style. Here are the latest trends in kitchen and bathroom cabinetry that you need to know.
Kitchen Cabinetry Trends
Shaker-style Cabinets: This classic style of cabinet features a simple, clean design that works well in a variety of kitchen styles. Shaker-style cabinets are popular in 2021 and expected to continue to be a top choice for years to come.
Two-Tone Cabinets: Mixing and matching cabinet colors and finishes is an emerging trend that adds depth and interest to kitchen design. Combining light and dark cabinets or different finishes is an excellent way to create visual contrast and add personality to your kitchen.
Open Shelving: Open shelving is an excellent way to display your favorite dishes and accessories while adding an airy, open feel to your kitchen. This trend is gaining popularity as homeowners look for ways to make their kitchen feel more inviting.
Matte Finishes: Matte finishes are a popular choice for kitchen cabinetry in 2021. Not only do they add a modern touch to your space, but they are also easier to keep clean and maintain than high-gloss finishes.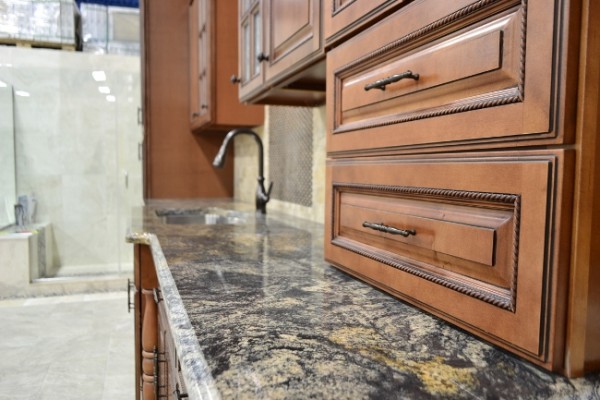 Bathroom Cabinetry Trends
Floating Vanities: A floating vanity is a sleek, modern option that is gaining popularity in bathroom design. Not only does it add a contemporary touch to your space, but it also makes the room feel more spacious by creating an open area beneath the cabinet.
Mirrored Cabinets: Mirrored cabinets are an excellent way to add style and functionality to your bathroom. They provide extra storage space while also serving as a functional mirror.
Industrial Style: Industrial-style bathroom cabinetry is a trend that is gaining popularity in 2021. This style features raw materials like metal and wood and has a minimalist, utilitarian feel that works well in modern homes.
Natural Wood: Natural wood cabinetry is a timeless option that works well in a variety of bathroom styles. It adds warmth and texture to your space and can be stained or painted to match your decor.
When it comes to cabinetry design, there are many options to choose from. The latest trends in kitchen and bathroom cabinetry offer a range of styles to suit any taste and budget. Whether you are renovating your home or building a new one, consider these trends to create a space that is both functional and stylish.